Company Profile
Jeacar is located in Suzhou City, Jiangsu Province, and has R&D center and purchasing center in Shenzhen, Guangdong Province. It has two production bases in Shenzhen Industrial Park and Suzhou Industrial Park

Main Business:
Automotive multimedia audio and video navigation products: Bluetooth, car DVD, GPS, no disc multimedia, reversing rear view, mobile digital TV, real-time traffic information navigation and dynamic information service system
 
Business Partners:
Jeacar with Foxconn, BOE and other companies to maintain strategic cooperation, and over 2,000 mainstream car dealers to establish strategic cooperative relations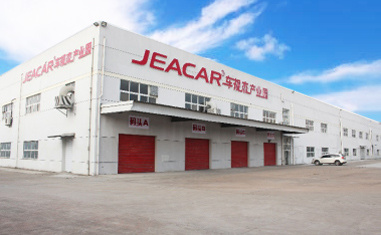 1997: Establishment Jeacar (HK) Enterprise Co., Ltd in Hong Kong.2000: Establishment Jeacar Electornic Co., Ltd in Guangzhou2003: Establishment Jeacar Electornic Co., Ltd in Shenzhen2015: Establishment Jiangsu Province JEACAR Group2016: JEACAR Group in Suzhou, Shenzhen, Hong Kong, Beijing, Shanghai, Hangzhou, Chengdu, set up more than 10 branches, with two own production base, and commissioned Foxconn / BOE Optical Science and Technology Co.,Ltd / Universal Microelectronics Co., Ltd
 
Jeacar with the quality management and talent strategy as the guide, the introduction of domestic and foreign outstanding professional managers (Taiwanese / Hong Kong / foreign) to join the company's senior management, and gradually form a global marketing management system. At present, Jeacar as a team with the R&D department of the existing staff of 184 people, with college or higher degree of scientific and technological personnel 108 people, namely: Ph.D 8, 68 undergraduate, college 32 people
 
We have a stable and good quality products, professional service team, a mature supply chain network and a wealth of experience in group customer operations
 
JEACAR has always insisted with the car dealers group customers refined, differentiated, profit of the product program, to provide consumers and owners more humane, more convenient, higher quality products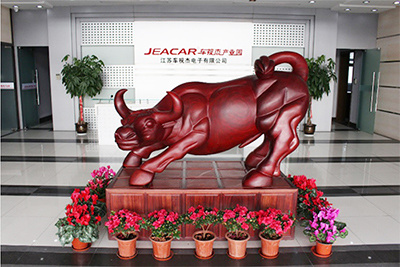 ▲  Established JEACAR Hong Kong Industrial Co., Ltd in Hong Kong, China in 1997.

▲  Established Jieka Multimedia Transmission Co., Ltd in 2000 in Guangzhou, China.
 
▲  In 2003, JEACAR Electronics Technology Co., Ltd. was established in Shenzhen, China.
 
▲  In 2015, Jiangsu JEACAR Electronics Co., Ltd purchased and controlled the power of management.

▲  In 2016, the Group has set up more than 10 branches, in Suzhou, Shenzhen, Hong Kong, Beijing, Shanghai, Hangzhou, Chengdu, etc., and has two own production bases, and commissioned the production of Foxconn/Jingdong/UMEC technology foundry.
▲  High-performance products with stable quality

▲  Professional Services Team
▲  Mature supply chain network

▲  Rich Group Accounts

▲  Operating Experience

▲  We have stable quality products, professional service teams, mature supply chain networks, and rich experience in group customer operating.

▲  JEACAR has been insisting on creating product schemes for 4S group customers that are refined, differentiated, and profitable, providing consumers and owners with more humanized, more convenient and higher quality products.